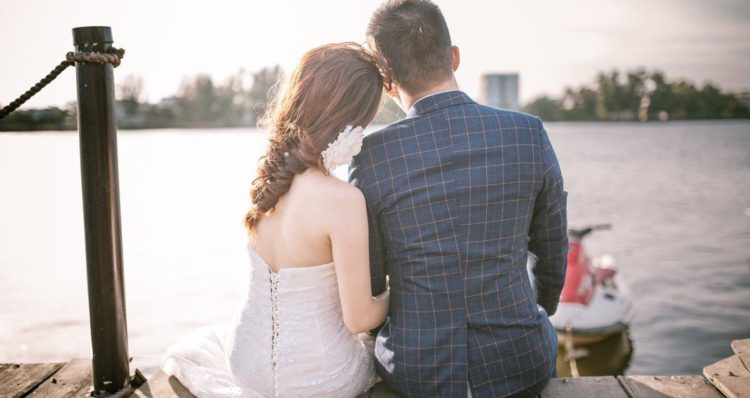 Tips for Planning a Wedding in 2022
bianca | January 12, 2022 | 0 | My Blog
A wedding day is one of the most special events in our lives. We want everything to go perfectly smooth that day, and to achieve this goal; it's essential to start planning your wedding earlier. Here are some tips to help you plan your wedding in 2022.
Consider splitting up the events over several days if you plan to have a wedding ceremony in your hometown. It can be beneficial to plan the order of events if you are planning a traditional wedding.
After you've completed the initial wedding planning steps, such as budgeting and making a guest list, you'll want to start identifying the dates and possible venues for your reception, bachelor and bachelorette parties, and the wedding itself. Here's a rough timeline if you're planning a wedding in, say, June 2022. By the time you are engaged, everyone will be asking you about your wedding date. There is no 'right way' when organising a wedding because it's your special day and it's unique.
As the new year approaches, couples start planning every detail of their wedding, from decor to ceremony and hosting. The launch of the vaccine and the opening of states are expected to positively impact the wedding industry.
Despite the relaxing of some rules, you should include some or all of the COVID safety policy in the wedding invitation. You can start developing this policy at any time in your wedding planning to complete and share it with your guests 60 days before the wedding.
When planning a wedding, couples typically book a reception location about nine months before the actual reception. Seat availability often dictates the date of the couple's wedding, so I understand if you want to book a venue as soon as possible so you can at least have a date. The biggest downside of last-minute weddings (shorter wedding planning times) is that affordability can be an issue with some of the best wedding providers, so you need to be flexible with your wedding planning. Longer wedding planning timelines can be tempting for couples who enjoy the wedding planning process.
Remember that the longer the time frame, the higher the risk of major (often costly) changes to your wedding plans. Many weddings have been postponed and rescheduled in the last year and a half; therefore, wedding planning in 2022 might take a little bit extra time than we recommend as the demand for the venues continue to grow.
Your ideal wedding event might be different from others. Still, we would like to add that if you were hoping for a summer Saturday in 2022, you might be faced with accessibility to your disadvantage with traditional and popular wedding venues and selected vendors. We recommend, even with longer wedding planning times, to book the vendors that matter most to you as soon as you have a wedding date.
The next step would be to make a detailed plan about the events. Expert advice and guidance would be extremely useful at this stage. We recommend hiring a wedding planner early in the planning phase so that you can enjoy a stress-free wedding.
Selecting the right wedding entertainment is also very important. Many couples find it very difficult to choose whether to hire a singer or DJ for weddings. Both are good options, and it mainly depends on your budget and your personal preferences. Discussing your preferences with them beforehand will help them understand you and your audience more and tailor the musical mix accordingly. You can refer to Melbourne entertainment company for more information about available options.
After getting these sorted, you need to focus on selecting your wedding dress and booking salon appointments. Finding the right dress can be a time-consuming task, and allocating more time for it would be helpful. Take your best friend with you to help you make the right choice and book appointments with your designer and make up artists earlier as 2022 might be a hectic year for them.
In the midst of all the arrangements, don't forget to enjoy the wedding planning process. After all, it's your special day.
Related Posts