Creative ways to Merchandise your IT Products
info | April 17, 2019 | 0 | Tech in Art
Elevating the network of Tech Products
There is no gainsaying that the primary means of increasing the recognition, popularity, and acceptance of your tech products is through merchandise. More specifically, merchandising refers to the process of promoting and selling your tech goods. It entails the overall possibility of getting in touch with the target audience or desired customers.
However, merchandising IT products has become a growing task in the 21st century given the outright growth and development in science and technology. This is also prompted by the increasing demand for IT products in the global market.
To this end, discussing merchandising IT products has become a child of necessity. In this regards, it is pertinent to ask if you have ever walked into a grocery store or big-box retail chain and discover that everything is laid out in respective places? If yes, that is what we refer to as merchandising.
In this form of arrangement, the store deliberately placed certain products in a specific position with the aim of attracting the sight of passerby as well as consumers so as to boost sales and for an efficient sales management process. Undoubtedly, merchandising IT products is one of the surest and easiest means of surpassing brand competition for prime shelf space.
Given the fact that consumers for IT products always seek for a specific product at the point of need, it is important to ensure that your IT products are well merchandised so as to ensure that it is within the reach of everyone.
How to Merchandise Your IT Products
Against the backdrop of the fact that merchandising your IT products is the surest means of securing business breakthrough and boon, there is no doubting the fact that knowing the right channel to take will help you in achieving the desired target.
To this end, the processes of merchandising your IT products are examined below:
1. Advertisement
It is a statement of fact that merchandising itself is synonymous to product advertisement. It refers to the processing of showing off your IT products so as to gain the attention of potential users.
In this regard, it is imperative to have prior knowledge of what they like and do not like so as to gain their attention at the fullest. Case in point, you can present an IT product like Toy if your audience is slow the age of 15 years so as to endear their interest in our products.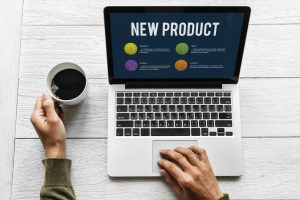 2. Showtime
Similar to the advertisement, the showtime refers to the process whereby you ensure that your IT products are well intact having applied quality materials so as to make them stand out.
Knowing full well that there are usually many alternative products to a given IT product, it is important to check the background materials as well as sample quality of your competitors so as to stay above the average.
3. Ornament your Products
There is no doubting the fact that product description has become a force to be reckoned with in recent times. More importantly, it refers to the process of using explicit and fantastic words to describe your IT products.
It should be noted that you need the service of a professional product writer so as to win the heart of your potential user. In similar veins, this will also give the writer the enabling opportunity to capture and describe all the facets of the IT products.
4. Tag it
In the light of merchandising your IT products, you are urged to ensure that each of your IT product is tagged with a specific and affordable price so as create compelling buying interest in the minds of the viewers.
Importance of Merchandising IT Products
There are a number of benefits imbued in merchandising IT products. These include but not limited to:
Increased Popularity
Amplified Sales
Efficient time management due to increased recognition and quick sales
Profit Maximisation
Consumer Satisfaction and lots more.
Related Posts