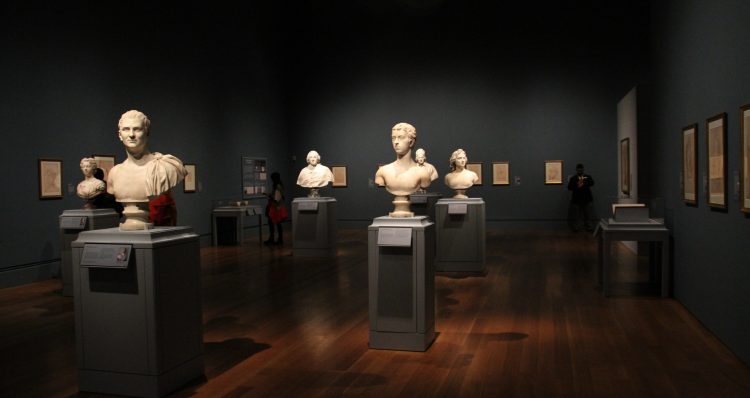 Exploring the cultural world through a digital lens
info | October 19, 2018 | 0 | Tech in Art
The way people experience museums and art galleries has changed exponentially in recent years with the ability to integrate experiential technology into displays. It's common now to see an exhibition display next to an interactive set ready to be activated by a smart phone or tablet.
In the previous year virtual reality (VR) and augmented reality (AR) are technologies which have actually started to make an impression in ethnic organisations because of the launch of the Oculus Rift gaming headset in 2016.
Virtual worlds started to make an impression on our ethnic organisations in 2015 with exhibitions and adventures like Bright White's Battle of Bannockburn, Historic Royal Palaces' The Lost Palace and Louis's Dome.
Other technologies like Cooper Hewitt's Pen, which was given to people on arrival and them to accumulate and save items of interest and upload them online to look at post-visit any time they desire, have also pushed the possibilities of technology and its use in museums. However, it's the exploration and development of VR and AR, which has started to stand out as prominent technologies, since they can transfer traffic not only to other worlds but back in time.
This Advisor provides two case studies such as Pufferfish, which has generated the PufferShpere, a spherical screen system which could combine VR with visuals. In 2016 the company installed its PufferSphere to the Lapworth Museum of Geology at the University of Birmingham as a part of its redevelopment that saw it shortlisted for the Art Fund Museum of the Year. We follow Pufferfish's current job in two German museums which has helped them draw visitors to their new joint exhibition exploring climate and climate change. We also have a journey with artist Mat Collishaw and his most recent exhibition, Thresholds, which uses VR to recreate the world's first major photography exhibition. He explains why VR was attractive to him, the challenges it poses and the exceptional possibility it has to recreate history.
One of the overriding themes that become evident when talking about utilising the most recent technology in museums is that as cutting-edge technology evolves and improves (and the price comes down), it becomes more widely available in people's homes. Then they anticipate and relate to its use in their areas of amusement and would like to see it used in museum display and exhibitions.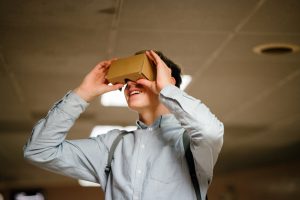 And some institutions have pushed the use of VR to the extreme like the Greer Museum, which is an entirely VR experience announced in November 2017. The museum features over 70 Dutch and Flemish 17th-century paintings which were photographed between 2,500 and 3,500 times using the 'photogrammetry' method to construct a single ultra-high resolution visual version for every painting,'allowing visitors to enjoy a deeply immersive experience with the paintings.'
In Japan, it was recently declared that art collective and self-titled 'ultratechnologists' teamLab would start their Digital Art Museum in Tokyo in the summer, which will be full of digital works.
This desire by museums to utilise technology as an engagement tool for people has also resulted in the establishment of new service-providers that are combining their passion for culture using their specialised know-how and entrepreneurial skills to bridge a gap between the ever-evolving museums and technologies.
By way of instance, Brendan Ciecko, the 30-year-old chief executive and founder of Cuseum, a US firm launched in 2014 that forces mobile programs in museums, states that technology is transcending the arts. Museum recently worked on Felice Grodin: Invasive Species the world's first exhibition to utilise Apple's ARKit in the Perez Art Museum Miami (PAMM).
In the event of PAMM, they have been driven by their institutional mission and dedication to supporting artists and commissioned new electronic works for a AR-powered exhibition.
The costs and barriers to entry for AR have diminished significantly over the past decades. The introduction of Apple's ARKit and Google's ARCore in 2017 signalled a significant tipping point. Many significant tech companies have introduced free programmer frameworks that eliminate costs that would otherwise be passed to the customer. However, VR is a different story, since the hardware and higher price of content creation remain a hurdle.
These new possibilities include technological innovations in imperceptible and conversational interfaces and the integration of artificial intelligence into the museum and cultural encounter.
Related Posts