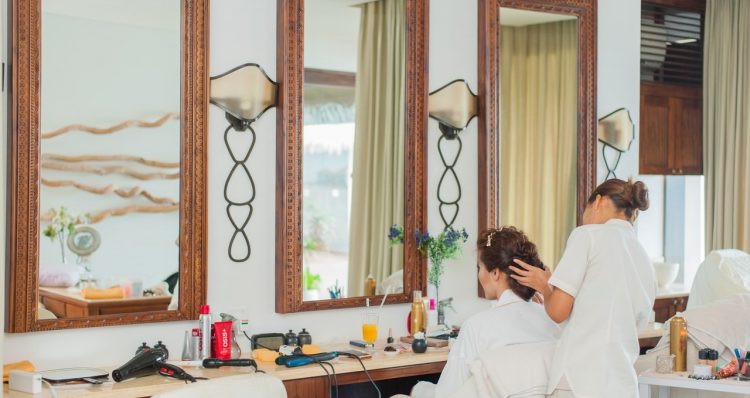 How To Make New Clients Feel Comfortable
info | April 9, 2019 | 0 | My Blog
Creating the ideal environment for your clients to feel comfortable can be somewhat challenging depending on quite a few things. Although challenging, it is still not impossible if you take the right approach. Bear in mind that the same strategy will not work for everyone, and as such, you have to ensure that you step away from all generic styles. With that said, here are some pointers that will help you get over those new client jitters with ease so that you can get down to the main reason for the meeting.
A Smile and Warm Welcome
Yes, we can agree that these two points are quite basic, but their effectiveness cannot be downplayed. Now, to set the scene you are the owner of a brand-new make-up salon, and you are in your first week of business. Before you say anything, the client will be making eye contact and those few seconds will be your window of opportunity to get off to a good start. Keep a smile and maintain an open tone so the client will get the impression that you appreciate them making an effort to meet you.
Address them by Name
In this modern age where numbers are becoming more valuable, it is vital that you don't treat your client like everyone else. As mentioned earlier, one approach will not work for everyone so you should make the encounter personal. This allows them to feel like a human instead of a statistic that will make your organisation look good on the respective charts.
Thank them for Coming
As a new client, you may not always know what it took for them to give an hour or 30 minutes of their busy day. The fact that they showed up demonstrates that they have some amount of interest in you your offerings, so it's only right that you let them know you appreciate it. Don't be fooled into thinking that clients aren't smart because they can spot a faker from a mile away. Therefore, you should always be genuine, so they don't feel they have wasted their time meeting with you.
Be a Friend
If the reason for your meeting is related to business or something totally off topic, keeping a friendly tone is essential. You don't want to rush into anything the minute your client walks through the door or that may cause him to take a U-turn. Keep the conversation simple and find out a few things about them because the knowledge you gather at this point can determine your success down the line, and it also lets your client feel good knowing that you were paying attention. While getting to know your client, make sure they are getting to know you and your Salon too. Tell them what else you and the salon do and perhaps offer them a 10 per cent discount off their next manicure when they bring a friend.
Make use of Mirroring Techniques
This is especially important seeing that people are more likely to open up to you if there is some common ground and this is why mirroring can be useful if done correctly. Many people tend to misunderstand the concept and mimic the client for the entire meeting, and that can be a huge turnoff for most. Try waiting a bit before you adjust so it feels natural. They will eventually get more comfortable as the conversation progresses and it will also point to the fact that you are paying attention.
Following these guidelines will help you make a good impression on any client meeting you for the first time, and it also helps to renew the trust factor with existing clients too. This is also a great way to improve your interpersonal skills over time with practice. After all, clients are humans too so ensure you treat them in the same way you would like to be addressed.
Related Posts