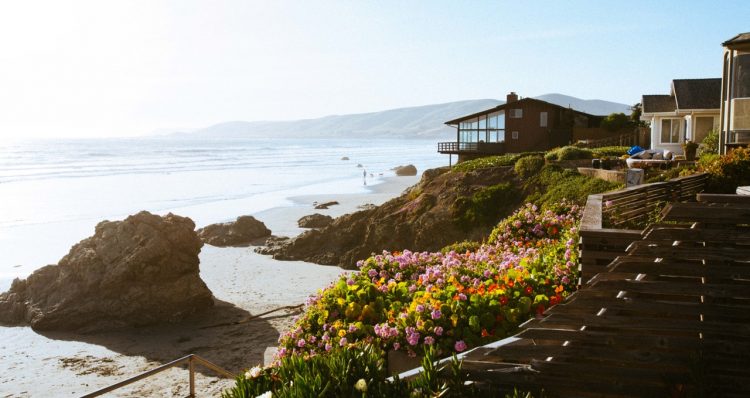 Simple Ways in Which You Can Add a Beachy Vibe to Your own Home
info | February 22, 2019 | 0 | My Blog
Wanting to add a little beach feeling to your home? Are you looking to sell your own home and want to improve the interior style? Are you sick of the cozy blankets and boring themes around your home? By adding a beach vibe to your home you can open it up more and help create your own little oasis.
You don't need to live near the sea to have a beach home. There are plenty of ways you can bring the beach vibe into your home and they might surprise you how easy and affordable they can be.
Creating a beachy feel in your home can give you a more relaxed feel throughout your home. There are simple and easy ways to add a beachy feel to a home that doesn't require too much time and effort along the way. Besides, a beautifully decorated house can work wonders for private home sales!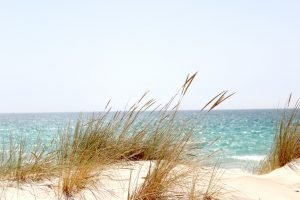 Check out these few tips to see just how you can add some beach theme feels to your home:
Lighten up
Beach themed homes rely on heaps of natural light to achieve the look. If you have heavy drapes or blinds change them into a more flowing sheer to add extra light into the room.
Make sure you hang curtains past the windows, so your curtains are not blocking any light.
Lighten the house up by painting the walls a bright white. Freshen up the architectural parts of your home with a brighter white than the walls. To add some contrast to the mix, paint the doors and window trims a bold colour.
Add some height
Paint your ceilings with hints of ocean blues. For this, you don't want a bold, dramatic blue but just enough to add the beachy feel.
Adding Coastal Colours
When it comes to achieving the beach vibe in your home you need to start with the colouring. You want to add a neutral colour to your walls. It can be a good idea to use white for the walls then you can decorate with cushions and wall art using colours like sea green, turquoise blues and calming aqua that will reflect the colour of the sea.
The flooring
If you have wooden floors it can make a difference if you paint them. Paint the floors a solid colour or create a mural on the floor using coral sand and sea wave pictures. After painting use a cover such as polyurethane over the top to protect the paint. There are a few exceptions here, for example, if you're selling land for development, in which case you don't need to worry about flooring.
Adding some texture
Bring in some natural textures like seagrass, bamboos and jute. These work well when being used rugs or decor pieces and table runners.
Window furnishings
If you have outdoor blinds, consider replacing them for bamboo shades and changeup heavy curtains for sheers that flare and flow over the floor. Adding curtains that flow will add warm beachy feeling to home as long as they are light and still allow plenty of light to seep in.
Salvage old furniture
Repainting your old furniture with beachy tones can give the appearance of a beachy theme. Take the covers off your old cushions and add some beach umbrellas or coral covers.
Yellow and blue throw rugs complementing each other can appear as the sand and sea together which create a little beach in your own living room. Old cupboards can be repainted in beachy blue tones with added streaks of white.
Couch covers
Adding some slipcovers to your couches and bring a beachy feel into any home. Slipcovers are easy to change so you can alternate the beachy tones of yellow and blue in between seasons.
Real life décor
There is nothing better than beachy décor pieces that come straight from the beach. Go down to your local beach and find some natural shells, sea stars, driftwood, rocks and pieces of colourful coral. You can cluster shells and sea stars in a nice wooden bowl or create a hanging chandelier with string and seashells. Some laws prohibit the taking of beach items like shells and coral so be sure to check the regulations before doing so. If you need inspiration for your home decor, you can look at how retail property agents decorate their commercial spaces.
Scent your home
Create the beach feel by adding beach inspired fragrances. You can do this in several different ways, such as: with some beach scented potpourri, mist the rooms with a light spray or use aromatic candles and melt.
Add some driftwood
Minimalist homes are now using driftwood for décor pieces. It offers the natural colours of the beach while it adds so much character to a room with minimal decorations. There are so many different items that you can use in your home that are made from driftwood such as driftwood lamps, light chandeliers made from driftwood and even candle holders. Make sure you don't break any laws when beachcombing! 
Add some greenery
Plants blend in so well with all different types of themes from rustic to country, modern to beachy. Tropical plants work well when you are going for the loo of a beach tone. They help to clean the air and blend well with natural colours.
Using artwork
You don't need to be an artist or an art collector to use art hangings in your home. You can find many different art pieces that feature beaches, sunsets and beach themed icons such as anchors or rocky cliffs. Have a look at the beach houses on sale at the moment for inspiration!
Brass/gold fixtures
No one could have thought brass and gold go with a beach theme. Actually, brass and gold give off a good contrast against your coastal tones which will allow more definition into the room.
Wooden furniture with brass handles or décor pieces sitting on top work well for the beach theme.
Working with natural fibres
Creating a beach theme within your own home works well when you add natural fibres to the mix. Natural jute rugs compliment beach décor pieces, seagrass table and bed runners with blue tone paint works work well together.
Enjoy the beach vibe from your own home. By creating a few different pieces for your home adding some beachy tones can let the beach vibe flow through your home. Sit back and relax in your very own beach oasis.
Related Posts